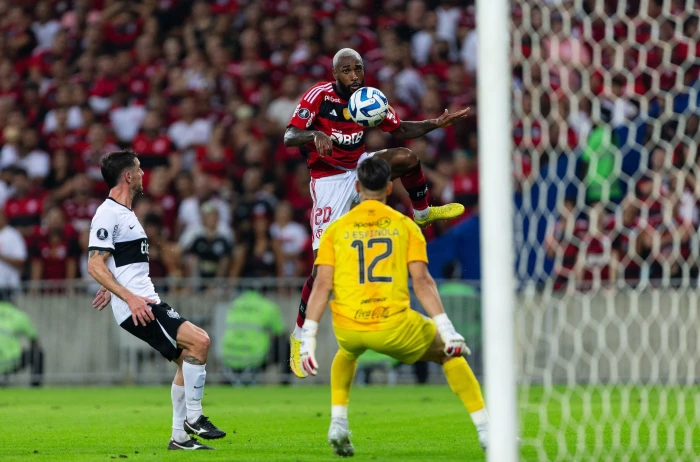 Football is not only the most popular sport in the world, but is also the focus of attention for many sports bettors.
Why? Because it brings another layer of interest and excitement as they wait for their chosen outcomes to happen, for instance, if EPL odds or Brazilian Serie A Odds are set at the best value to bring in a winning profit.
With that in mind, this article aims to explain the basics to get you started on the right foot.
Understanding the Basics
Betting Odds
Betting odds reflect the likelihood of a certain outcome of a match, and are the key element of betting.
The higher the chances of a certain outcome, the lower the odds will be, and vice versa. Understanding this ratio will help you determine if a bet is good value and likely or not to be profitable.
The odds (or price) of a bet determine how much you will receive if your bet wins, and are set up by bookmakers according to their own calculated probability of the event occurring.
For instance, if the odds on West Ham United to beat Manchester City are 5/1 (or 6.00), that means that for each unit you wager, you will win five (plus your stake money back).
Football Betting Options
There are many different football betting options, and the choice of a particular type depends on your strategy and analysis of the upcoming match.
Popular bet types include one team to win or draw, goal totals (Over/Under a certain number of goals scored in the game), and both teams to score (or not).
It's worth pointing out at this point that football bets invariably refer to regular time, so in the case of cup ties, extra-time is not included unless specified.
Match Betting
This is the most common type of bet where you make a prediction on the outcome of a match (1X2): a win for the home team (1), the away team (2) or a draw (X).
Over/Under
This is a goals-related market where a bet is placed on the amount of goals expected to be scored during a match.
For example, if you bet on Over 3.5 Goals, a 2-2 draw (4 goals) would be a winning bet, but a 3-0 scoreline would lose.
Both Teams to Score
This type of bet also does not depend on the final result of the match, but only on whether both teams score during the match or not.
For example, if the match ended 2-1, a "Yes" bet on "Both Teams to Score" would win. You can also choose the "No" option, in which case a winning bet requires at least one of the two teams to keep a clean sheet.
Correct Score
This is one of the most difficult and risky football bets, as you are trying to predict the exact final score of the match, for example 2-1 or 0-0.
Due to the high complexity of the forecast and all the variables involved, the odds for such bets are usually quite high.
Tips for Beginners
Start with simple bets like match betting to get the basics right.
Analyse team statistics and their current form to help you make more informed predictions.
Do not bet all funds on one bet, but distribute the risks and manage your bank wisely.
How to improve your football betting
Study the Leagues
Before placing a bet, it pays to study the selected league so that you are armed with as much data as possible to make an informed bet.
Who is the favourite? Which teams are leading and which are underdogs? Which team is in good recent form? Good knowledge of the league will help increase your chances of success.
Team Analysis
Learn about teams' current form, team news, player injuries, team interaction statistics and other key factors.
For example, armed with the information that a team's star striker is doubtful to start could help put you one step ahead of the bookmaker.
Bankroll Management
Set aside a betting fund that is separate from your normal day-to-day finances, and then determine what percentage of your bankroll you are willing to allocate for each bet.
It is recommended to start with small bets (eg 0.5% to 1% of total bank) to minimise the risks, and only ever bet with money you can afford to lose - it's called gambling for a reason, after all.
Choosing a Bookmaker
Look for a reliable and trusted bookmaker with good odds and a variety of betting options that suit your own betting preferences. Online research or bookmaker reviews can help with this process.
Follow the News
Information is your main ally, so follow the news of the football world closely, as well as the forecasts of football experts. The more you know, the better you will be able to identify the best betting value.
Distance and Cold Calculation
You should not bet under the influence of emotions (either good or bad), nor should you try to recoup straight after a losing bet (chasing losses).
Approach your bets rationally, and try to accept losing runs as an inevitable part of the betting process.
Education and Development
In the world of betting, new strategies and methods of analysis are constantly emerging, so it's important to keep learning and improving to increase your chances of success.
Before diving into the world of football betting, it is important to understand the key elements and basic types of bets. Understanding these aspects will help you make informed decisions and increase your chances of success.
Conclusion
Football betting is not only an exciting activity, but also a complex discipline that requires being organised and responsible and involves analysis, strategy and attention to detail.
Approaching them responsibly and learning constantly, you can enjoy the process, but never forget about the risks and be prepared for the fact that bets can be a win, but also a loss.
By placing your first wager, you will be taking the first step towards the exciting world of football betting.