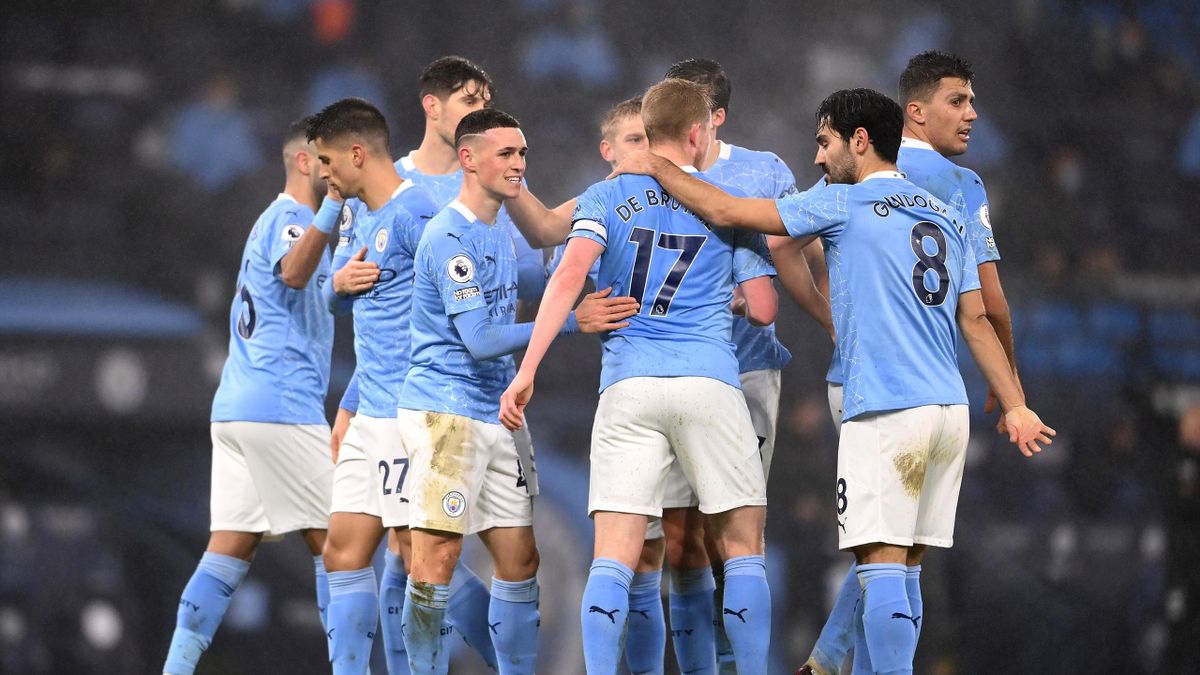 It's been a hectic first quarter of 2021 for the footballing world, which means that our ever-increasing number of football tipsters have been kept busier than ever in providing their best value bets.
Many of them have maintained an impressive level of consistency over the first three months of the year, and we've put them together for you in our Best Football Tipster rankings, all listed for your convenience to allow you to make an informed decision about which services are more than just a one-month wonder. 
Just click on the links for more information about each tipster, and for details of any trial deals that are currently on offer.
Please note: Tipstrr users who have previously enjoyed a trial with a tipster are no longer eligible for any trial period offered by the same service.
10th Footballer Tips - 544 tips, 11% ROI
Profit: £1172.84 to £20 average stake
It's no surprise to see Footballer Tips in our quarterly lineup after featuring regularly in our monthly rankings, and his success so far in 2021 has been merely a continuation of eight months of constant upward growth since the service launched in August. If you like plenty of betting activity (and plenty of betting success), predominantly in the Over/Under and Both Teams To Score markets, then you could join the many happy Tipstrr users who have been flocking to this popular service.
9th Xi-Bet - 472 tips, 12% ROI
Profit: £1100.13 to £20 average stake
In ninth spot Xi-Bet provides another service that has enjoyed nothing but profitable gains since setting up shop in October, utilising a simple strategy that focuses solely on the 1X2 betting market. Looking for value well away from the even money betting line, Xi-Bet's 33% win rate means a winner every three selections and combines nicely with average advised odds of 3.25 (9/4)to convert to a solid 12% ROI.
8th Asenlv - 885 tips, 12% ROI
Profit: £2134.00 to £20 average stake
Asenlv has just completed two full years on the Tipstrr platform, and, with a few inevitable hiccups along the way, the line on his profits graph has always trended steadily upwards. Scouring leagues both major and obscure from all over the world for the best value, his prolific output might not be to everyone's taste, but those who have maintained the discipline necessary to manage their bankroll have been rewarded with a successful start to the year, with a 43% win rate and over £2k in profits to level £20 stakes.
7th WiLLyTfE - 508 tips, 12% ROI
Profit: £1270.21 to £20 average stake
WiLLyTfE has been with us since August last year, and his recent success first caught our eye in December, when his 25% yield earned him third spot in our monthly Best New Tipster rankings. Proving that quality can out-perform quantity, WiLLyTfE has hardly looked back since cutting his prolific output in half since the turn of the year. His 46% win rate in his preferred Over/Under market remains the keystone supporting three further months of constant growth, and the first week of April has so followed an identical trend.
6th Asian Football Betting - 152 tips, 13% ROI
Profit: £442.19 to £20 average stake
Having featured in our Best Football Tipster lists in both January (5th with 19% ROI) and February (10th with 11%) Asian Football Betting makes an unsurprising appearance in sixth spot after another 10% yield in March. The first quarter of 2021 rounds off seven straight months of profitable returns, a deserved reward for a solid betting model built on his expertise in the Asian Handicap market, a deliberately limited tip volume and an eye for value from leagues around the world.
5th GermanHighLimit - 116 tips, 16% ROI
Profit: £367.43 to £20 average stake
One of our longer-serving tipsters, GermanHighLimit has been with us since 2017, and his recent success is just a snapshot of a service and betting model built to last. Indeed, he should need little introduction, having been crowned 2020's Best Football Tipster, and being awarded the same monthly accolade in March. Supplying quality selections rather than quantity, GHL's knowledge of all tiers of German football remains the bedrock beneath a service that might not make anyone rich overnight, but will offer the prospect of steady long-term growth.
Profit: £1037.00 to £20 average stakes
The newest service to appear in this countdown, Iks only launched his service in December, but four straight months of success have catapulted him into a top four spot. Focusing solely on the X part of the 1X2 betting market, Iks has achieved an impressive 35% strike rate in the notoriously volatile practice of picking draws. With drawn games tending to be priced at more than 2/1, those numbers combine nicely to produce a solid profit through the first part of the year.
3rd Over 2.5 v2 - 159 tips, 25% ROI
Profit: £783.47 to £20 average stake
Our first podium position is occupied by Over 2.5 v2, and the fact that he achieved that with only a 30% win rate illustrates his willingness (and ability) to pick out high-odds value, with his average advised price of around 15/4. His success has been built on steadily-sustained growth that has seen eight of his nine months of service produce a profit, with January, February and March combining their positive returns into a tasty 25% gain since the turn of the year. 
2nd Betting Superstar - 75 tips, 21% ROI
Profit: £314.00 to £20 average stake
Our quarterly runner-up spot goes to Betting Superstar, who carried a successful end to 2020 seamlessly into three further profitable months to kickstart 2021, earning him top six positions in our monthly Best Tipster rankings for both January (44% ROI) and March (15%). With February's 11% yield sandwiched neatly in between, it is little wonder that this service, which is built solely on limited carefully selected tips in the 1X2 match-winner market, features so highly in this quarterly report.
1st ROI Hero - 144 tips, 28% ROI
Profit: £812.40 to £20 average stake
And so on to our best performing football tipster so far this year, with ROI Hero proving that his recent runner-up spot in March's Best Football Tipster rankings was more than a one-month wonder. This fledgling service only launched in December, but four straight monthly gains have quickly caught the eye, and ironically, his lowest monthly yield so far (22%) was enough to earn him a top five spot in February's Best New Tipster rankings. His 44% win rate across more than 140 tips in the 1X2 market came at average advised odds exceeding 9/4, and were enough to garner over £800 in profit for anyone investing level £20 stakes. A tidy start for a new service, and a tasty start to the new year.
It's pretty clear that many of our leading football services are managing to sustain remarkable levels of profitable consistency and offer excellent long-term potential. Well done again to ROI Hero for topping such a high-quality roll call, and well done also to the many tipsters who are flying just below the radar of our top ten, but who are showing the kind of consistency that should see them challenging for a top ten finish in the very near future.