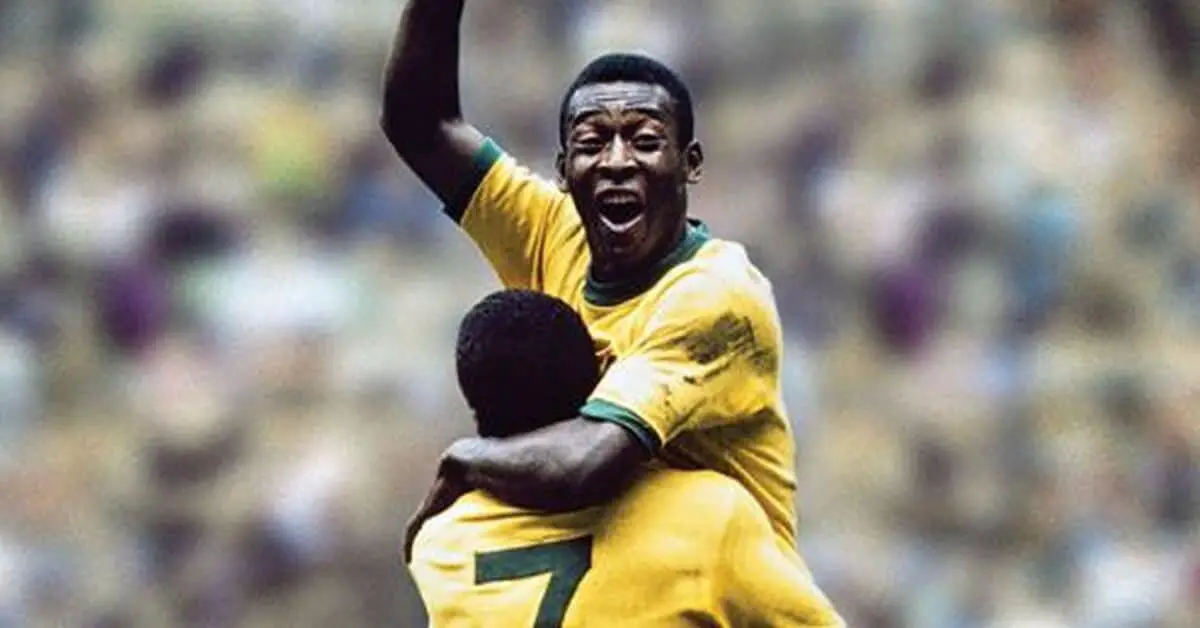 Continuing our rankings of best tipsters for 2022, we shift our attention to football, which has seen a huge surge in both the quantity and the quality of services available on Tipstrr over the last twelve months.
We're saving the top three for a separate article, but below you'll find the best of the rest of a very prestigious leading group, all boasting healthy ROI's sustained throughout a busy twelve-month period, which was crowned, of course, by Argentina lifting the World Cup in Qatar barely a month ago.
It's worth remembering that the very nature of football betting markets does not lend itself to profits enjoyed by the more lucrative potential of horse racing, and any serious football bettor should recognise that even our lower positions offer very respectable annual gains in this field.
Just click on the links for more information about each tipster, and for details of any trial deals that are currently on offer...
Please note: If you have previously enjoyed a trial with a tipster, then you are no longer eligible for any trial period offered by the same service
10th Soccerrafa - 2155 tips, 7.8% ROI
Profit: £3,342.20 to £20 average stake
If you're looking for huge monthly profits spikes, then look elsewhere, but if you're seeking serious long-term achievable growth, then Soccerrafa might be the service for you. Almost unbelievably, this popular tipster is still yet to experience a drawdown month since first appearing on Tipstrr back in June 2021. That means that anyone following this service has ended all of the last 19 months with a larger bankroll than they began them, all thanks to this tipster's expertise in extracting overpriced value from the Both Teams To Score market.
9th Nieder - 3086 tips, 8.1% ROI
Profit: £4,988.50 to £20 average stake
If you like plenty of betting activity, then Nieder is one of our more prolific services who should appeal to the more voracious football betting appetite. Benefiting from a brief hiatus early in the year, he rebooted with eight straight profitable months, including impressive returns in July and September, which between them yielded over £3K in profit. A simple full-unit staking plan keeps results transparent, while a willingness to venture into various betting markets helps keep betting interestingly diverse
Profit: £882.16 to £20 average stake
In eighth place, Medusa began a year of mixed fortunes as a multi-sport service that also provided horse racing tips, but has since focused exclusively on football, and specifically on the 1X2 match-winner market. Last year started better than it finished, but enjoyed enough good months in between to ensure that 2022 was one of upward-trending growth, including top-three appearances in our monthly Best Football Tipster rankings in both October and November.
Profit: £801.02 to £20 average stakes
The self-explanatory service of Speculate To Accumulator remains impossible to ignore after earning a solid 9% ROI through last year. Extracting enhanced value from low-yield singles by combining them into higher-yield five-fold accumulators can be a fickle strategy, but it was one that saw him top our monthly Best Football Tipster rankings in March, October and December. This approach might not suit everyone's betting tastes, but 2022's 13% hit rate across more than 400 multiple bets at average odds of above 8/1 suggests there is plenty of mileage left in this niche formula for success.
6th Brasil Futebol - 239 tips, 9.5% ROI
Profit: £454.66 to £20 average stake
Sticking to what you know best is the premise that lies behind the service of Brasil Futebol, and while his limited target market necessitates a more seasonal approach geared around the Brazilian football calendar, this dedicated service nevertheless did enough during Brazil's busiest times to merit inclusion. Local expertise was supported by an exploration of diverse betting markets, and that annual 9.5% yield was built on success in the Asian Handicap, 1X2 plus various goals-related markets.
Profit: £5,885.80 to £20 average stake
Soccer BR has just celebrated a first anniversary of service on the Tipstrr platform with an almost unprecedented twelve straight profitable months. While perhaps too prolific for some betting preferences when operating at full capacity, the steady long-term success of this service rather than huge monthly profit spikes has kept it somewhat under the radar. Operating solely in the increasingly popular Both Teams To Score market, December produced a best-yet monthly yield of 24.6% to crown a stellar debut year for this consistent in-form performer.
Profit: £4,691.18 to £20 average stake
While not quite reaching the heights that saw Footballer Tips top this leaderboard a year ago (14.6% ROI and £6.3K profit in 2021), this ever-popular service continues to thrive, and another top-four appearance only emphasises its long-term capabilities. A steady first half-year of steady if unspectacular growth formed the platform for five straight profitable months to round off the year, all thanks to a now tried-and-tested formula that seeks to identify games that hold overpriced betting value to produce at least one clean sheet. Sounds simple, and Footballer Tips continues to make it appear so.
We'll be providing a countdown of 2022's top three football tipsters in a separate article, and don't forget, these impressive returns have been sustained not just for a month of two, but over the course of an entire year, proving that these fully verified tipsters are capable of long-term yields, not just short-term gains.
We look forward to seeing them and others enjoying similar success throughout 2023.