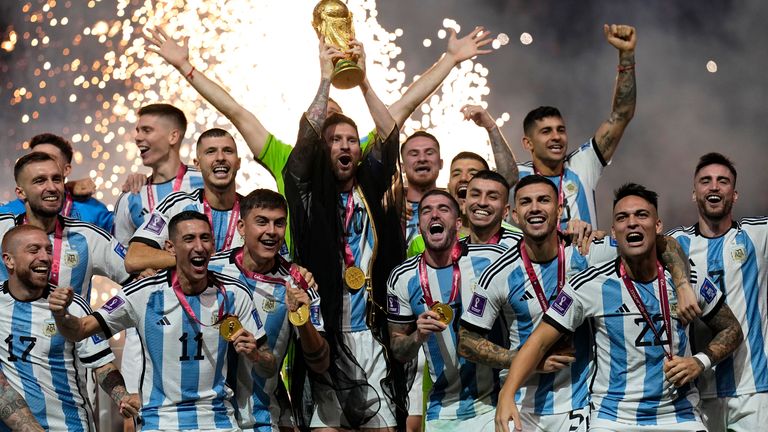 The recent World Cup disrupted the regular season as well as affecting the services of our football tipsters, with many preferring to stay clear of the vagaries of international tournament football. However, with a hectic few months of domestic competition ahead, our countdown of December's Best Football Tipsters showcases those services that look like taking their solid 2022 form into the New Year.
Just click on any of the links to reveal more information about each tipster, and to provide details of any trial deals that are currently on offer.
Please note: If you have previously enjoyed a trial with a tipster, then you are no longer eligible for any trial period offered by the same service.
10th Cockatiel - 81 tips, 13.5 % ROI
Profit: £218.30 to £20 average stake
Sitting in at the back, Cockatiel has celebrated a first full year of service on Tipstrr with his best monthly return yet. Although focusing primarily on the 1X2 match-winner market, a willingness to venture into other fields helps to keep betting varied, while a hefty 62% win rate was more than enough to convert advised odds-on prices into that healthy 13% yield.
9th Soccer Brawl - 139 tips, 14.0% ROI
Profit: £390.10 to £20 average stake
In ninth place, Soccer Brawl has been one of the busiest tipsters since rebooting in the summer after a brief hiatus. Proofing his strategy with an excessive number of selections in September and October helped set up a platform of statistical stability that December's more moderate output was able to build upon to the tune of a 49% win rate and a fourth straight profitable month.
8th Bethoven - 43 tips, 14.2% ROI
Profit: £122.40 to £20 average stake
In eighth place, Bethoven is no stranger to our monthly rankings after his simple 1X2-based strategy featured strongly in both July (20% ROI) and August (25%). While unable to reach those heights recently, December saw a return to the kind of profit to which we have become accustomed, thanks to a 44% win rate at average odds in excess of 7/4.
7th Footballer Tips - 102 tips, 19.3% ROI
Profit: £392.80 to £20 average stake
Making a welcome return to our monthly leaderboards, the popular service of Footballer Tips has never been far from the surface, and December's 19% ROI represents his fifth straight profitable month, even though the World Cup somewhat depleted his usual monthly output. Nevertheless, a 51% win rate from a 102 tips in his preferred goals-related markets was his highest of 2022, and converted to almost £400 in clear profit.
6th Tipster1986 - 27 tips, 21.8% ROI
Profit: £117.67 to £20 average stake
The past year has not all been smooth sailing for Tipster1986, but it did at least finish on a high note to provide some momentum going into 2023. A conservative output of just 27 selections included a dozen winners, and a willingness to combine low-yield singles into higher-yielding doubles has proved to be a lucrative variation.
5th Nieder - 22 tips, 21.5% ROI
Profit: £94.50 to £20 average stake
After finishing fourth in this list in November, the multi-market service of Nieder has rounded off the year with his eighth straight month of profitable growth, despite the World Cup reducing tip volume. While still drawing on the varied options offered by the 1X2 market, his willingness to explore Asian Handicap, Over/Under, HT/FT, Draw No Bet and Double Chance make for a diverse betting experience that is laced with consistent returns..
4th DrawsHunter - 42 tips, 22.0% ROI
Profit: £184.36 to £20 average stake
No prizes for guessing the betting strategy behind DrawsHunter, who manages to tread the tightrope of the 1X2 Draw market with sporadic but upward-trending success. By definition, focusing on games to end as draws means that any successful tips rest on a knife-edge of failure right to the final whistle, but six monthly ROI's in excess of 20% in 2022 suggest that DrawsHunter has a discerning eye for value in this fickle market.
3rd SoccerBR - 83 tips, 24.6% ROI
Profit: £407.80 to £20 average stakes
Occupying our first podium position, SoccerBR has celebrated the anniversary of service on the Tipstrr platform with an almost unprecedented twelfth straight profitable month in 2022. Although perhaps too prolific for some betting tastes when operating at full tilt, the service was none the worse for December's reduction to a more manageable tip volume, still in the preferred Both Teams To Score market, with a 49% win rate at average odds of 6/4 combining to yield another lucrative month.
Profit: £185.00 to £20 average stake
But for one downward dip in October, it's been a first year to remember for SGDF, and it finished on a steep upward trend, with November's 13% yield quickly followed by December's best-yet 64% win rate that yielded a cool 25% ROI. Having identified his sphere of expertise in the EFL Championship and League One, SGDF is able to focus attention on this narrow target, using his knowledge and eye for value to maximise profit effectively in the 1X2 match-winner market.
1st Speculate To Accumulator - 35 tips, 68.0% ROI
Profit: £476.20 to £20 average stake
Despite the opinion of some purists than there can be no long-term profits to be made from football accumulator betting, the regular appearances of Speculate To Accumulator in our monthly rankings would appear to suggest otherwise. December's supply of 30 five-fold accas landed no less than six winners for a 20% hit rate at average accumulated odds of more than 10/1, enough to create an eyecatching 68% ROI that yielded almost £500 in clear profit. The fact that this service has now topped these rankings four times in 2022, after also doing so in March (58% ROI), July (61%) and October (107%), suggest a service that is capable of producing more than just a one-off profit spike, but indeed has the longer-term capacity to absorb any inevitable lean spells between those mouthwatering winners.
So ends another profitable month for some of our football tipsters and their followers, with congratulations to Speculate To Accumulator for topping December's league table.
Of course, we must also recognise the performance of the many tipsters who just missed out on this month's rankings, with all of them remaining a valued part of our ever-expanding Tipstrr community.