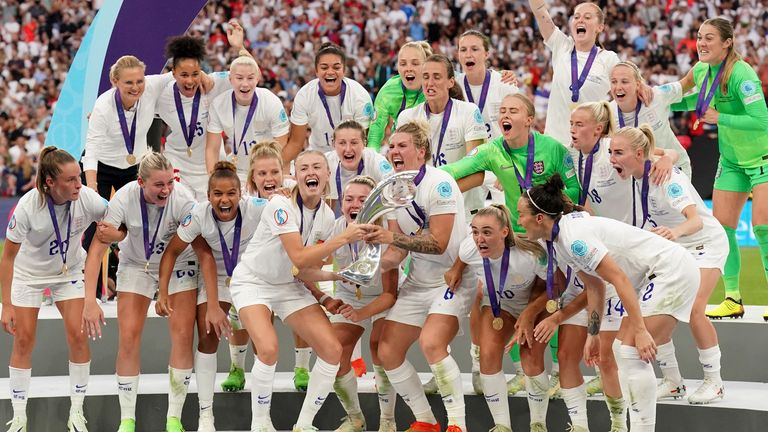 With the new football season getting under way this weekend, we're kicking off our monthly countdowns with July's Best Football Tipsters, whose wide array of betting strategies illustrate that there can be many different ways to make a profit from football betting during the forthcoming campaign.
Just click on any of the links to reveal more information about each tipster, and to provide details of any trial deals that are currently on offer.
Please note: If you have previously enjoyed a trial with a tipster, then you are no longer eligible for any trial period offered by the same service.
10th BillyPicks - 25 tips, 16.4% ROI
Profit: £82.20 to £20 average stakes
For the second month running, BillyPicks brings up the rear of our top ten, thanks to his expertise in the 1X2 Draw market, predominantly in South American leagues. By definition, selecting draws is a strategy that treads an uneasy tightrope between success and failure, but July's 16% ROI cements Billy's overall yield in 2022 at a tasty 18%, suggesting it could be an ideal service for anyone looking for a profitable low-volume service.
9th DoubleZ - 98 tips, 16.6 % ROI
Profit: £324.42 to £20 average stake
After topping this leaderboard in June, DoubleZ has maintained his recent profitable trend, thanks to his ability to combine lower-yielding single bets into higher-yielding doubles. With most tips published days in advance, DoubleZ gives his members plenty of time to place bets, while also exploiting any early market value, and in July that value manifested itself in a 15% success rate at average odds of around 7/1 and a useful 16% yield.
8th Klinsmann - 35 tips, 17.8% ROI
Profit: £124.80 to £20 average stake
If you like to keep your football betting simple and straightforward, then Klinsmann appears to tick all the required boxes. A single full-unit staking plan is aimed solely at the Match-winner market in leagues all around the world, while a healthy but manageable tip volume should satisfy most betting appetites. A 50-60% win rate at better than even money doesn't hurt, either, and has helped Klinsmann enjoy double-digit yields in four of his first six months on the Tipstrr site.
7th Bethoven - 116 tips, 20.2 % ROI
Profit: £467.80 to £20 average stake
No stranger to these monthly rankings in the past, Bethoven has again made his mark, with July's 20% ROI representing four straight months of growth that have yielded over £1200 in profit to level £20 stakes. A simple single-unit staking plan aimed exclusively at the Match-winner market makes for a service that is easy to follow with transparent results, while an average output of 20-30 selections per week appears to offer excellent value for money.
6th ZahoriPicks - 29 tips, 23.2% ROI
Profit: £134.30 to £20 average stake
Six straight profitable months paint a pretty picture for anyone who has been following ZahoriPicks since he first set up shop on Tipstrr in February. Exploring competitions all around the world, Zahori's selective output of 5-10 tips per week suggest a discerning eye for value that puts the emphasis on quality above quantity, and that expertise is not afraid to explore a wide range of different football markets to build a consistent reliable service that looks built to last.
5th DoppelT - 47 tips, 29.7% ROI
Profit: £278.78 to £20 average stake
If you're willing and patient enough to tolerate a relatively low win rate, then the high-tariff multiple-bet strategy of DoppelT might hold some appeal, especially if he can continue to maintain the kind of success that has yielded a 16.7% ROI over the last three months. That success peaked with July's 29% yield which came courtesy of a 19% win rate at average odds in excess of 8/1 and converted to just shy of £300 monthly profit from 47 selections.
4th Speculate to Accumulator - 37 tips, 61.1% ROI
Profit: £452.29 to £20 average stake
Boasting the highest monthly ROI of July's contenders, Speculate to Accumulator might have merited a podium position but for the volatile history of a strategy that is aimed almost exclusively on combining match-winner bets into trebles and trixies. The growing number of followers to this free service appear to revel in the thrill of those steep profit spikes punctuating inevitable leaner periods, and they will surely have enjoyed July's best-yet 24% success rate that earned that tasty 61% monthly yield.
3rd RealFCTips - 26 tips, 30.7% ROI
Profit: £159.80 to £20 average stake
Our first podium spot goes to RealFCTips, a long-time stalwart who first appeared on the Tipstrr radar way back in 2017, and who has rebooted to maintain a solid service over the last two years. Absorbing inevitable ups and downs during that period, RealFC's knowledge of European football combined with an eye for value to enjoy his most lucrative month to date, and while his modest tip volume might not suit hungrier betting appetites, that 30% monthly yield is the kind of return on investment that should be to everyone's tastes.
2nd Brasil Futebol - 53 tips, 31.4% ROI
Profit: £569.80 to £20 average stake
Proving that our football tipsters are capable of introducing Tipstrr members to untapped markets, Brasil Futebol has opened the door to the possibilities of having your very own guide to the Brazilian football scene. Brazil's competitions have been up and running since April, and Brasil Futebol has been busy showing his expertise, particularly in Serie A, where his 87 selections have yielded a 15% gain over the last three months. July's 31% ROI was built on a hefty 63% win rate at around even money prices in various markets, an equation that converted to a monthly gain comfortably in excess of £500.
1st Tipster1986 - 22 tips, 40.9% ROI
Profit: £180.16 to £20 average stake
July's Best Football Tipster accolade goes to Tipster1986, who has graced these rankings before, and who bounced back from a rare dip in June to enjoy his best monthly yield in almost two years of sustained upward growth. Although his output was depleted by the close-season lull in bet-worthy action, his selective process meant that he suffered just 3 losing bets from his 22 tips, which included 15 wins, 2 half-wins and 2 pushes. That adds up to a whopping 75% success rate and a tidy 40% ROI, suggesting that even in a quiet month, Tipster1986 has taken the opportunity to study the form and hone his service just in time for the big kick-off this weekend. Are you ready, too?
That concludes another month for some of our most productive football tipsters over the last month. Congratulations again to Tipster1986 for topping July's league table, while we also recognise the efforts of the many tipsters who just missed out on this month's rankings, but all of whom remain a valued part of our ever-expanding Tipstrr community.