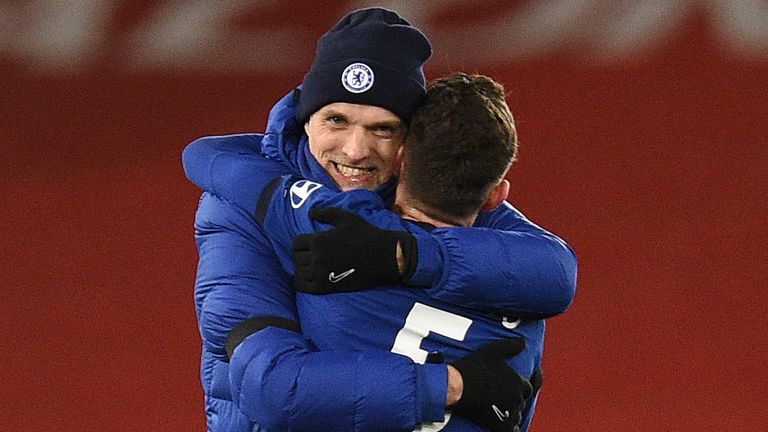 Even with an international break thrown into the mix, March was another busy month for our football tipsters, many of whom are hitting peak form at just the right time as we approach the climax of what has been a hectic season.
Below you'll find March's Best Football Tipsters all listed in a convenient at-a-glance countdown, giving you access to all the up-to-date info that might help you in your search for a proven in-form service to strengthen your tipster portfolio. 
Just click on the links for more information about each tipster, and for details of any trial deals that are currently on offer.
Please note: Tipstrr users who have previously enjoyed a trial with a tipster are no longer eligible for any trial period offered by the same service.
10th AASportsInvesting - 190 tips, 13.3% ROI
Profit: £527.40 to £20 average stake
The betting model of AASportsInvesting is as simple as it is tricky, as he focuses solely on recommending drawn games, an art in itself with every selection resting on a precarious knife-edge that can be won or lost by a goal either way. Nevertheless, his strike rate of 36% in March was enough to convert his average advised odds of 3.17 into a decent monthly 13% yield, his fifth profitable return in the last six months.
9th asenlv - 305 tips, 13.9% ROI
Profit: £847.43 to £20 average stake
Asenlv has provided consistent dividends for anyone with the patience and betting discipline to cope with his heavy volume of tips. March represented his 21st profitable month out of 25 since he first launched in February 2019, while he has maintained a solid 14% ROI since the turn of the year. Most of his tips are published in the last few hours before the games, which means he'll find the best value in a developing market, and will keep you busy as kickoff approaches. 
8th Akka Master - 40 tips, 14.2% ROI
Profit: £113.53 to £20 average stake
If you like combining your football bets into more lucrative doubles, then Akka Master should be right up your street. Of course, he still has to identify the winning selections first, but he has been doing so with remarkable regularity, recording an impressive 41% win rate at average odds of 3/1, more than enough to secure his sixth profitable month out of seven since he launched his service on Tipstrr back in September.
7th Araya - 58 tips, 14.6% ROI
Profit: £168.90 to £20 average stake
In seventh spot, Araya might not have enjoyed the best start to 2021, but in March he rediscovered some of the form that has seen his finish top of these rankings in the past. Exploring leagues from all around Europe to pick out the best hidden value, most of his success came in the Asian Handicap market, in which his 34 selections earned a 26% yield on their own. Consistently providing 12-15 tips per week, Araya's service should satisfy a moderate betting appetite without putting too much strain on either time or bankroll.  
6th Betting Superstar - 22 tips, 14.9% ROI
Profit: £65.60 to £20 average stake
Betting Superstar has given himself quite a name to live up to, but his recent form suggests that it might be wisely chosen. March was his fifth straight month of profitable gains, with his 14.9% ROI helping to maintain his solid 9.3% yield since his service kicked off in June last year. Built on a refined selection process that identifies just 8-10 tips per week, his betting model focuses solely on the 1X2 match winner market, all of which combine to make betting simple and his success easy to measure.
5th Bet Supplier - 90 tips, 15.4% ROI
Profit: £277.33 to £20 average stakes
Another tipster who is no stranger to these rankings, Bet Supplier continues to provide one of our most consistent football services, playing to the strength of his expertise in the Asian handicap market. Treading the delicate line between the even money betting line and a 50% win rate, Bet Supplier provides enough selections to maintain betting interest throughout the week without ever over-stretching the betting funds of his members.
4th SoccerSoda - Soccer Only - 30 tips, 17.9% ROI
Profit: £107.10 to £20 average stake
After launching as long ago as July 2018, it has taken SoccerSoda - Soccer Only a while to infuse his service with a consistent level of success. Focusing mainly on the 1X2 market covering top-flight European football, SSSO enjoyed an impressive 59% win rate during March that combined with average advised odds of above even money to provide his best monthly return of the year so far. 
3rd Major 1X2X3 All Sports - 78 tips, 22.3% ROI
Profit: £348.12 to £20 average stake
On to the podium we go, starting with Major 1X2X3 All Sports, who has crowned a successful six-month period with his first appearance in our tipster rankings in almost three full years on the Tipstrr platform. Spreading his selections across all betting markets from competitions all over the globe, this service provides plenty of betting variety, and his 63% win rate from 78 tips in March suggests he know how to convert odds-on bets into healthy profit.
2nd ROI Hero - 61 tips, 28.4% ROI
Profit: £346.80 to £20 average stake
Just a month after a top-five appearance in our Best New Tipster rankings, ROI Hero has wasted no time in graduating to our main list of successful football services. March's ROI of 28% follows on from similar successes in December (26%), January (39%) and February (22%), combining to an overall yield of 27% and over £1100 of profit to level £20 stakes. Four months of success does not necessarily guarantee longer term success, of course, but the signs are good for anyone who enjoys betting on the match winner market that this service is built to last.
1st GermanHighLimit - 34 tips, 72.2% ROI
Profit: £491.00 to £20 average stake
Way out in front at the top of our football leaderboard we present GermanHighLimit, who should be familiar to regular readers after also being crowned Best Football Tipster of 2020. His service is built on his expertise in all tiers of German football, with the emphasis very much on quality rather than quantity, so you'll know that his average of around one selection a day is based on thorough research and a calculated eye for identifying the best betting value. This betting model has brought solid success month after month since he first graced the Tipstrr site way back in September 2017, with March's impressive 72% yield his best return since September, when he was also Best Football Tipster. 
Well done again to GermanHighLimit for finishing top of another high-quality list, and well done also to the many tipsters who didn't quite make this month's rankings, but all of whom remain a valued part of our ever-expanding Tipstrr community.