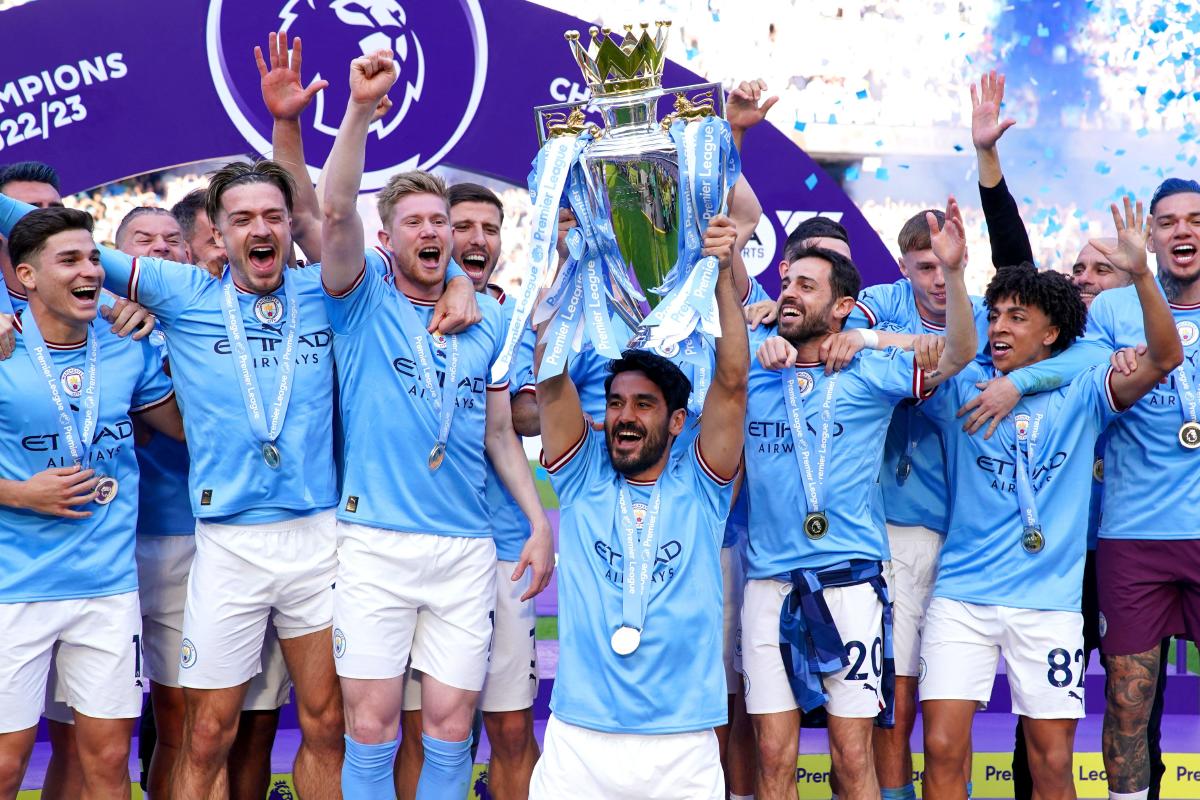 We continue our monthly rankings with a countdown of May's Best Football Tipsters, who cover a broad spectrum of different strategies, all of which prove there are many ways to make a decent profit in football betting.
Just click on any of the links to reveal more information about each tipster, and to provide details of any trial deals that are currently on offer.
63 tips, 21.6% ROI, £272 Profit
Leagues: Various Market: Doubles only
The service name of DoubleZ is probably self-explanatory, as he has carved a something of a niche for himself in combining low-yielding singles into higher yielding doubles. Covering leagues from all over the world, DoubleZ publishes the majority of his selections days in advance, maximising value and making betting very manageable. A 17% win rate at average odds nudging 7/1 speaks for itself, and those results converted to May's very tidy 21% yield.
87 tips, 22.6% ROI, £393 Profit
Leagues: Various top leagues Market: Various + accas
Sometimes the merits of a tipster can be measured by how he responds to a poor run of results, and the service of Chrishustler has proved robust enough to bounce back strongly from a disappointing couple of months. A varied mixture of singles and accas keeps betting interesting, and even though he aims at firm odds-on favourites, a 66% win rate from 87 selections is quite a feat and was more than enough to convert those low prices into a 22% monthly yield
78 tips, 24.5% ROI, £382 Profit
Leagues: Lower leagues Market: Both teams to score
Footy Star is the sister service to the equally effective Star Tips, and both have featured regularly on our monthly leaderboards in recent months. That's hardly surprising when you consider that May's 24% ROI represents his 10th straight monthly gain since last August. Focusing on the increasingly popular Both Teams To Score market, Footy Star managed to achieve a 47% win rate that looks all the more remarkable considering their average advised odds exceeded 6/4.
41 tips, 27.7% ROI, £227 Profit
Leagues: Brazil Market: Various
Into the top five we go, kicking off with Brasil Futebol? who does exactly what it says on the tin, focusing his service on the area of his expertise, and there can be no arguing with this tipster's knowledge of South American football. With the Brazilian season starting to gather pace, this tipster has hit the ground running with May's 27% ROI following on nicely from April's 37% yield, suggesting their could be a lucrative summer ahead.
22 tips, 30.5% ROI, £134 Profit
Leagues: Various Market: 1X2
Although only just squeezing above our minimum tip volume requirement, Monitoring Soccermaster has earned the right to be featured after producing eight profitable months in the last ten, culminating in May's best-yet 30% ROI. A straightforward service recommends simple match-winner singles, all at full-unit stakes and invariably published a good day or more ahead of kick-off. If anyone is looking for an easily manageable tipster to follow, then Monitoring Soccermaster might just tick all the right boxes
56 tips, 31.4% ROI, £351.74 Profit
Leagues: Various Market: Mainly 1X2 + accas
In fourth place, IndianBet bounced back to form in May to enjoy his most profitable month since booting the service up with a sustained tip volume at the turn of the year. Regardless of the fact that most selections are advised at odds-on prices, it still takes an eye for value to produce an impressive 78% win rate across 56 selections, mainly in the 1X2 market. A willingness to combine some of those short-priced singles into more lucrative doubles not only creates a more varied betting approach but also helped boost that monthly ROI to a tidy 31.4%.
25 tips, 42.0% ROI, £284 Profit
Leagues: Europe Market: Mainly Asian Handicap
Our first podium position is occupied by another newcomer to our monthly rankings, with Agozi? gradually establishing a profitable service since first appearing on Tipstrr in January 2021. Predominantly an Asian Handicap specialist, Agozi is another tipster who prefers quality above quantity, so while his tip output might not satisfy the more voracious betting appetite, there can be no disputing his eye for value in achieving May's 64% win rate at even money prices.
32 tips, 44.5% ROI, £284 Profit
Leagues: Various Market: 1X2
There's not much need to write anything different about Long Shot Tips than we did last month when he occupied the same runner-up spot. He might not have matched April's 58% ROI, but those consistent returns illustrate the value behind LST's willingness to sacrifice strike rate for ROI by looking for overpriced value on unlikely outcomes. Over the last year, this high-tariff approach has defied average advised odds of 7/2+ with a 31% win rate from over 300 tips that has converted a 24% annual ROI into over £1500 profit to level £20 stakes.
61 tips, 54.0% ROI, £659 Profit
Leagues: Various Market: Doubles and trebles
May's Best Football Tipster accolade goes to Mr Parlay, who should be bracketed alongside its stablemate service of Me and Mr Parlay (83 tips, 47.1% ROI, £782 profit). For those unfamiliar with the term, a parlay is another term for an accumulator bet, and Mr Parlay has been providing such acca tips to great effect since first appearing on Tipstrr last November. A drawdown month in April has been the only blemish among seven months of otherwise unrelenting gains, and May's 43% strike rate is pretty impressive for Mr Parlay's varied supply of doubles and trebles whose average advised odds exceed 7/2. It you love your footy accas, then Mr Parlay might be well worth a closer look.
Another excellent month concludes after earning some tasty profits for some of our top football tipsters, so well done again to Mr Parlay for topping May's competitive league table.
We must also acknowledge the many tipsters who just missed out on making this month's leaderboard, but all of whom play a vital role in making Tipstrr the best tipster platform around.
*All profits calculated to level £20 stakes
*Please note: Any discount offer is for the first month of new memberships only, and cannot be claimed twice, nor is it available for existing members.