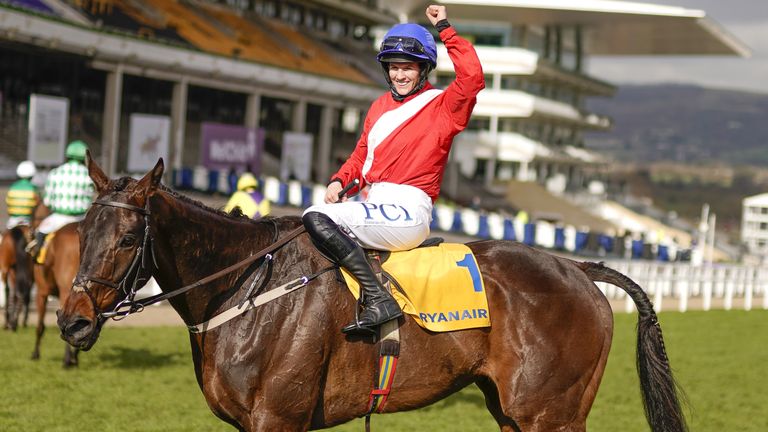 2022 Horse Racing Tipster of the Year
1st Place – OutsiderSpeedPicks
At-a-Glance Summary
£9,866.31 profit to level £20 stakes
An annual ROI of 48.1%
10% win rate from 1025 tips at average odds of 14/1+
If you're looking for a tipster with proven profitability over a prolonged period, then OutsiderSpeedPicks appears to tick all the right boxes after enjoying sustained success since launching his service on Tipstrr back in the early summer of 2021.
Having first caught the eye as runner-up among 2021's Best Emerging Tipsters, he has built on that sound foundation to convert early promise into longer-term sustained profitability, illustrated by no fewer than six consecutive top-four appearances in 2022's monthly Best Tipster rankings.
APR

3rd

- 99 tips,

100% ROI

, £1,991 profit
MAY

4th

- 112 tips,

103% ROI

, £2,320 profit
JUN

1st

- 98 tips,

102% ROI

, £2,031 profit
JUL

2nd

- 81 tips,

82% ROI

, £1,337 profit
AUG

4th

- 47 tips,

69% ROI

, £656 profit
SEP

4th

- 49 tips,

81% ROI

, £796 profit
OutsiderSpeedPicks' selections offer average advised odds of more than 14/1, so patience and betting discipline is recommended in order to absorb any inevitable lean spells between those big-priced winners. It's probably advisable to divide an initial bankroll into 100 units, with one unit to be invested on each bet according to your finances and his simple single-unit staking plan. For example, if you want to bet £10 per bet, then you should have an initial £1000 betting fund (made up of money you can afford to lose!!).
As the name implies, the service of OutsiderSpeedPicks is built on a high-tariff strategy that seeks to identfy overpriced horses from the middle and bottom end of the betting market, often opposing runners that appear favoured by the bookmakers odds.
Once those selections have been identified, then OutsiderSpeedPicks provides a service that is user-friendly, transparent and easy to follow:
A manageable supply of 15 to 30 tips per week
Tips usually published the night before racing
Other tips published on race day when value is identified
Most tips cover race-winner single bets, with occasional each-way tips
All tips recommending one betting unit.
Just divide your betting bank into 100 units, and leave it to OutsiderSpeedPicks' expertise to identify your bets and place one betting unit on each selection. That's all there is to it. The early publication of tips not only removes the stress of last-minute betting but also allows your tipster's eye for value to exploit any earlybird value before the market has taken shape. That early market value should help balance out the fact that early tips will not be eligible for BOG unless they are placed with Bet365.
Strangely, 2022 began and ended with rare drawdown months, which can (and does) happen to all tipsters, of course. With that in mind, all the more credit to OutsiderSpeedPicks for managing to maintain such mouthwatering success throughout the rest of 2022.
Nine profitable months out of twelve, all above 35% ROI
7 winning months above 68% ROI, three above 100%
Overall ROI of 48% across the whole of 2022
£9.8K profit won in 2022 to level £20 stakes
Average of 60-70 tips per month
10% win rate at average odds above 14/1
Six top ten appearances in monthly Best Tipster lists
June Best Tipster winner with 102% ROI
To achieve that kind of return over a full year of service is a remarkable achievement. All in all, his 1025 tips throughout the course of the year produced 102 winners for a 10% win rate made all the more impressive by the value he extracts from average advised odds of around 14/1.
Anyone familiar with backing horses regularly at that kind of price will know that patience and discipline is required to protect your bankroll during the inevitable gaps between winners.
However, anyone keeping faith with OutsiderSpeedPicks' discerning eye for value last year would have been rewarded with over 490 units of profits, equating to just shy of £10,000 to level £20 stakes.