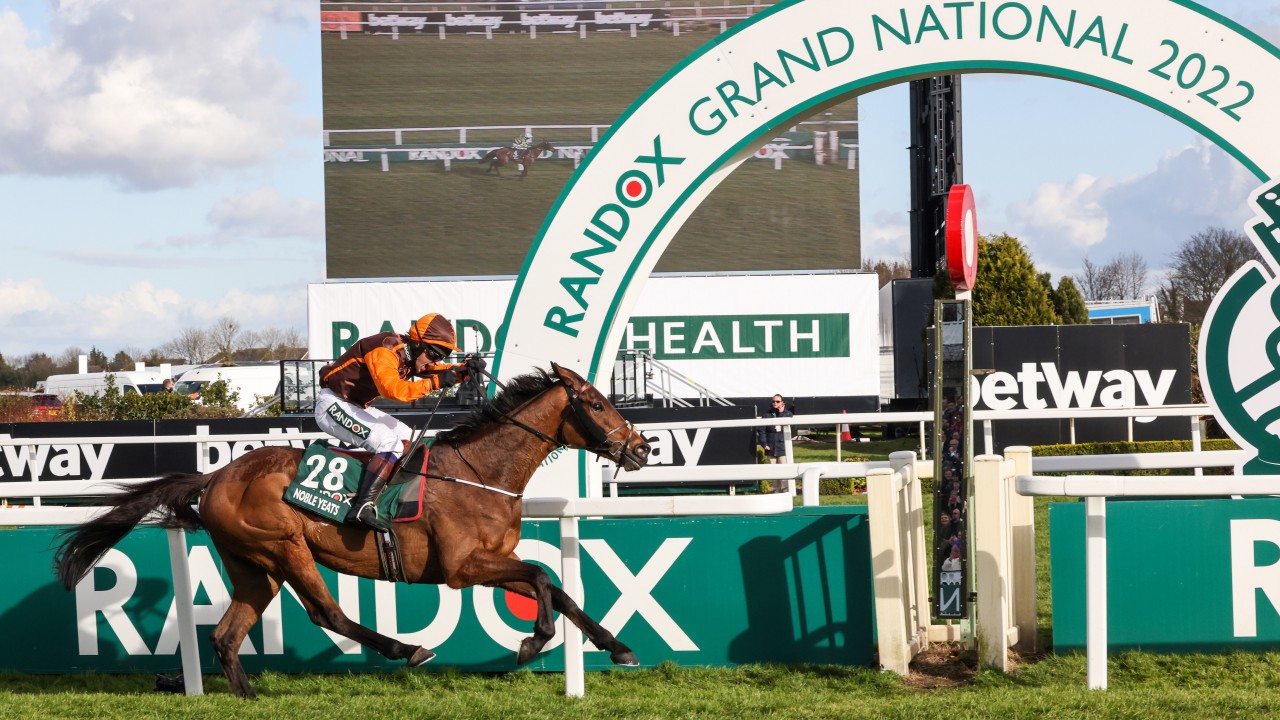 We continue our list of 2022's best horse racing tipsters by counting down from 5th place to our runner-up, with the winner to be announced tomorrow.
While our regular monthly rankings offer snapshots of short-term successes, our shortlist of Best Horse Racing Tipsters for 2021 offers a view of services that have been able to sustain that kind of success over a much longer period.
To qualify for these rankings, tipsters must meet certain criteria including length of service, volume and regularity of tips, as well as sustained and achievable profitability throughout the year.
Just click on the links to access more information about each tipster and any of the great trial offers they are running...
5th Read Between The Lines - 732 tips, 37.6% ROI
Profit: £5,434.61 to £20 stake
5th Won Racing Tip - 318 tips, 38.2% ROI
Profit: £2,431.08 to £20 stake
5th Won Two Three Racing Tips - 752 tips, 29.1% ROI
Profit: £4,372.11 to £20 stake
We make no apologies for bracketing the high-odds each-way services of Read Between The Lines, Won Racing Tip and Won Two Three Racing Tips together, because they all come from the same tipster stable, with the latter two a subsidiary of their primary service.
Read Between The Lines set up shop on Tipstrr in June 2021 and made enough initial impact to feature on that year's Best Emerging Tipster annual leaderboard, all thanks to an ability to find overpriced outsider value that can reap high each-way rewards. While the first half of last year outshone the final six months, 2022's annual 37% ROI is still impressive, and it was that successful foundation on which the other two services were built towards the end of 2021.
Won Two Three Racing Tips offers a similar range of selections, but without some of the added professional extras offered by its senior partner, such as in-depth previews and analysis, etc. Won Racing Tip is built on the strategy of cherry-picking just one tip from RBTL's daily output to provide what is effectively a 'nap of the day', a stripped-down version designed specifically for people who prefer a more moderate tip volume.
4th Quasi's Hunches - 437 tips, 38.8% ROI
Profit: £3,390.84 to £20 stake
Just when you thought it was safe to go back into the bell tower, Quasi's Hunches has proved again that his high-odds each-way service is capable of sustaining achievable long-term profits, just as he has since first launching on Tipstrr almost five years ago in February 2018.
Despite tailing off a little towards the end of the year, Quasi had already done enough to put almost £4K in the bank and ensure a solid annual 38% return, thanks largely to hitting the ground running early on in 2022, when he topped the monthly Best Tipster rankings in both January (122% ROI) and April (111%), as well as making the top ten again in March and September.
3rd Underdog Racing Tips - 1498 tips, 43.7% ROI
Profit: £13,107.02 to £20 stake
After finishing runner-up in this category in 2021 (44.8% ROI), Underdog Racing Tips has to settle for a bridesmaid role once again, but that should not detract from another stellar year that saw him enjoy another six appearances in our monthly Best Tipster rankings.
His 6% win rate might seem somewhat meagre at first glance, while his eye for market movements means that his followers need to move quickly to match his published odds. However, the strength of the Underdog's high-tariff strategy lies in his eye for outsider value in the middle and lower echelons of the betting market, where that 6% win rate climbs to an impressive 24% in terms of each-way places.
That means that his 84 winners from his busy output of 1498 tips were supplement by 249 frame finishes, and at average advised odds of 16/1, it's easy to see how that success converts to such hefty profits, and also explains why Underdog Racing Tips remains one of Tipstrr's most popular services.
2nd On The Money Tips - 939 tips, 44.4% ROI
Profit: £8,329.51 to £20 stake
Runner-up is often considered to be the toughest place to finish, but followers of On The Money Tips should not be too disappointed after their favourite tipster guided them towards more than £8K in clear profit during 2022. A healthy supply of 15-20 selections per week are always released around the same time the night before racing to maximise earlybird value before the markets take shape.
This strategy, backed up by a simple full-unit staking plan, has reaped rich dividends, with five of his nine profitable months yielding ROI's in excess of 70%, all of them coinciding with win rates around or above the 20% mark. After finishing fifth in these annual rankings a year ago, there can be no doubting the long-term capabilities of a service that featured another half-dozen times on our monthly leaderboards during 2022.
With no less than 169 of his busy output of 939 tips ending up in the winners' enclosure at average advised odds of 17/2, you're left with a busy but manageable service that is designed to prioritise value above price, and has brought two and a half years of substantial growth.
With the quality of the services listed above, 2022's Best Horse Racing Tipster clearly has had to see off the challenge of some serious opposition to earn top spot, and we look forward to announcing our winner tomorrow.
Please note: If you have previously enjoyed a trial with a tipster, then you are no longer eligible for any trial period offered by the same service.