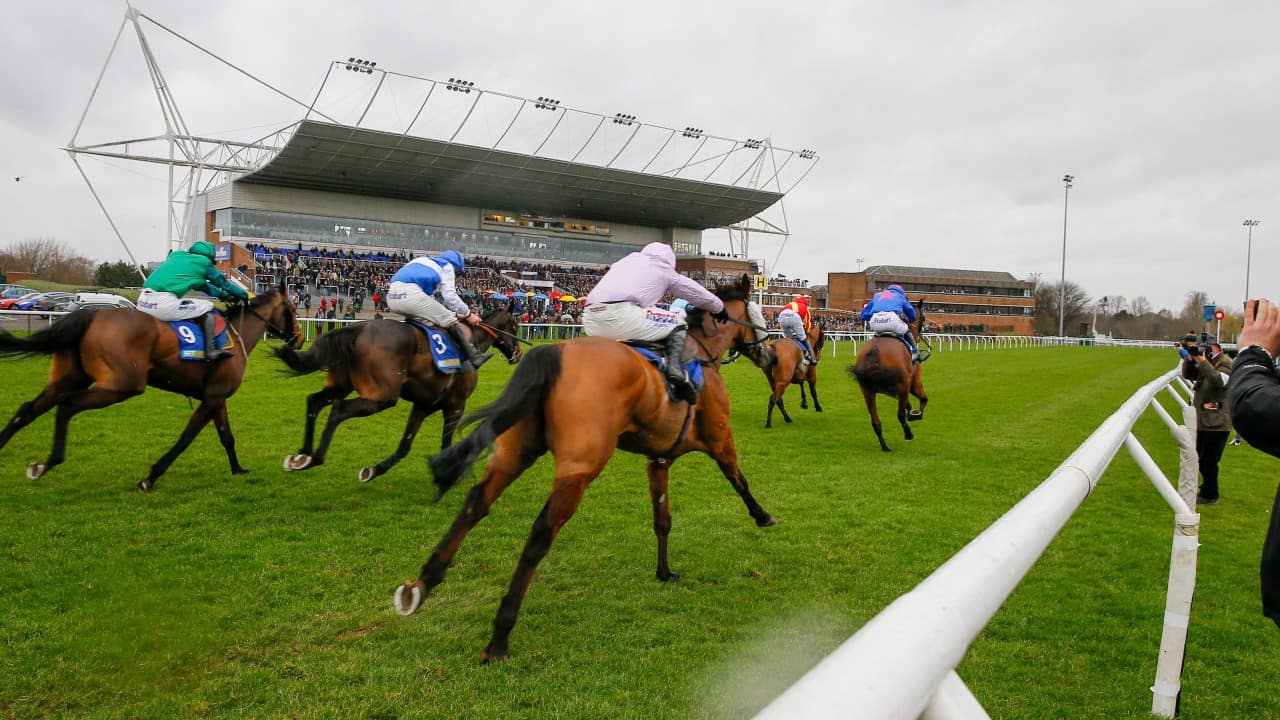 We continue our monthly leaderboards with a summary of December's Best New Tipsters, which allows us to introduce you to a selection of fledgling services who have made a promising start over the last few months.
With the World Cup taking centre stage during most of December, it's perhaps fitting that six of our top ten newcomers focus on football, but with basketball and horse racing also well represented at the top of the list, there's plenty of varied services to consider.
A quick click on any of the links below will reveal more information about each tipster, along with details of any trial deals that are currently on offer.
Please note: If you have previously enjoyed a trial with a tipster, then you are no longer eligible for any trial period offered by the same service.
10th Gazza Tips - 22 tips, 19.1% ROI
Profit: £84.12 to £20 average stakes
We kick off proceedings with the first of our three horse racing newcomers in the shape of Gazza Tips, who has wasted no time making an impact after launching as recently as September. Specialising in identifying overpriced each-way value, Gazza kicked off his service with four straight profitable months, and then took that form seamlessly into 2023 by landing two winners at 8/1 and 6/1 on New Year's Day.
9th ChapolinNF - 116 tips, 19.8% ROI
Profit: £459.60 to £20 average stakes
In ninth spot, ChapolinNF is the first of our six new football tipsters to catch the eye last month, with December's best-yet 19.8% ROI crowning six consecutive profitable months since first appearing on Tipstrr in July. Focusing exclusively on the increasingly popular Both Teams To Score market, ChapolinNF achieved a 47% win rate that is all more the more impressive for combining with advised odds in excess of 6/4.
Profit: £182.80 to £20 average stakes
It hasn't all been plain sailing for the fledgling football service of AGOL, but the losses incurred in November were quickly recouped by December's 21% yield to keep the overall profit line trending upwards through four full months of service. A mixture of betting markets helped keep betting varied, while a willingness to find value above and below the even-money line suggest a service that puts value above market price..
7th System12 - 26 tips, 21.5% ROI
Profit: £112.00 to £20 average stakes
While we're not completely sure what System12 is, it appears to be a successful combination of Match Winner and Draw No Bet tips on the same fixture, almost a football version of each-way match betting, if you will. Either way, it has proved an effective way of maximising profits and mitigating losses, and has helped System12 to make a promising start through his first four months of service..
6th Asian Punters - 34 tips, 21.6% ROI
Profit: £146.70 to £20 average stakes
Just outside our top five, Asian Punters does pretty much what is says on the tin, looking to cover the spread close to the even-money line in Asian Handicap bets, while also not afraid to explore the 1X2 where the market price demands attention. While not the most prolific service, Asian Punter's 34 carefully-selected tips smacked of quality above quantity, as he landed 19 winners to end the year with a cool 21% monthly gain.
5th Rosman200 - 73 tips, 28.3% ROI
Profit: £413.81 to £20 average stakes
The service of Rosman200 has enjoyed three steady months bookended by hefty return in his debut month of July (25% ROI), and most recently by December's best-yet 28% yield. A healthy steady tip volume is usually released well ahead of kickoff in order to maximise both early market value and betting convenience, while a diverse mix of match-winner and draw bets helped build a healthy win rate laced with some lucrative prices.
4th AH Double Trouble - 20 tips, 49.0% ROI
Profit: £196.16 to £20 average stakes
The last of our six football newcomers is AH Double Trouble, whose somewhat self-explanatory service has certainly cut itself a promising niche by combining mainly Asian Handicap bets, sprinkled with occasional 1X2 variations. The fact that this strategy enjoyed a 58% success rate in December, albeit from a reduced tip volume, indicates a service that can combine the vagaries of multiple bets with an expert eye for value.
3rd Scoreboard Challenge - 20 tips, 51.1% ROI
Profit: £204.51 to £20 average stakes
Offering a brief respite between football's domination and our horse racing top two, Scoreboard Challenge offers a refreshing dip into the world of basketball betting. As his profile page explains, this tipster identifies outsider value by looking for excessive market movement in favour of the favourite, which in turn helps increase the value of the underdog. It won't always work, of course, but the fact that Scoreboard Challenge enjoyed a 35% win rate at advised odds nudging 4/1 suggests that there could well be mileage in this high-tariff strategy.
2nd StableMasters - 50 tips, 66.2% ROI
Profit: £662.14 to £20 average stakes
Our runner-up takes us back to the races, where StableMasters has made a promising start to accrue a healthy 15% yield through four full months of service. A varied mix of each-way and race-winner selections has achieved double-digit growth in both betting formats, while December's 28% win rate was more than enough to convert average advised odds of around 5/1 into an eyecatching best-yet monthly yield of 66% and over £600 in clear profit.
1st 2 InvestBettor - 45 tips, 220.2% ROI
Profit: £1981.56 to £20 average stake
Topping our list by a proverbial country mile, 2 InvestBettor enjoyed a December to remember after more than tripling his invested stake money with a whopping 220% ROI. A varied output of each-way and race-winner tips in the form of singles, doubles, trixies and lucky 15's can't help but keep betting interestingly diverse, made all the more interesting by a regular supply of winners across all those betting formats. A 25/1 winner in mid-December was tasty enough on its own, but when combined with a 12/1 winner as part of a lucky 15, then it's easy to see how December's £2K of clear profit was achieved. A promising start, and perhaps one to watch as we go deeper into 2023.
That rounds off December's Best New Tipster rankings, and as always, we must point out that such early profits do not necessarily guarantee longer-term success. However, we are certainly hopeful that 2 InvestBettor and the other newcomers listed above can build on their promising performances as they take their services into 2023.