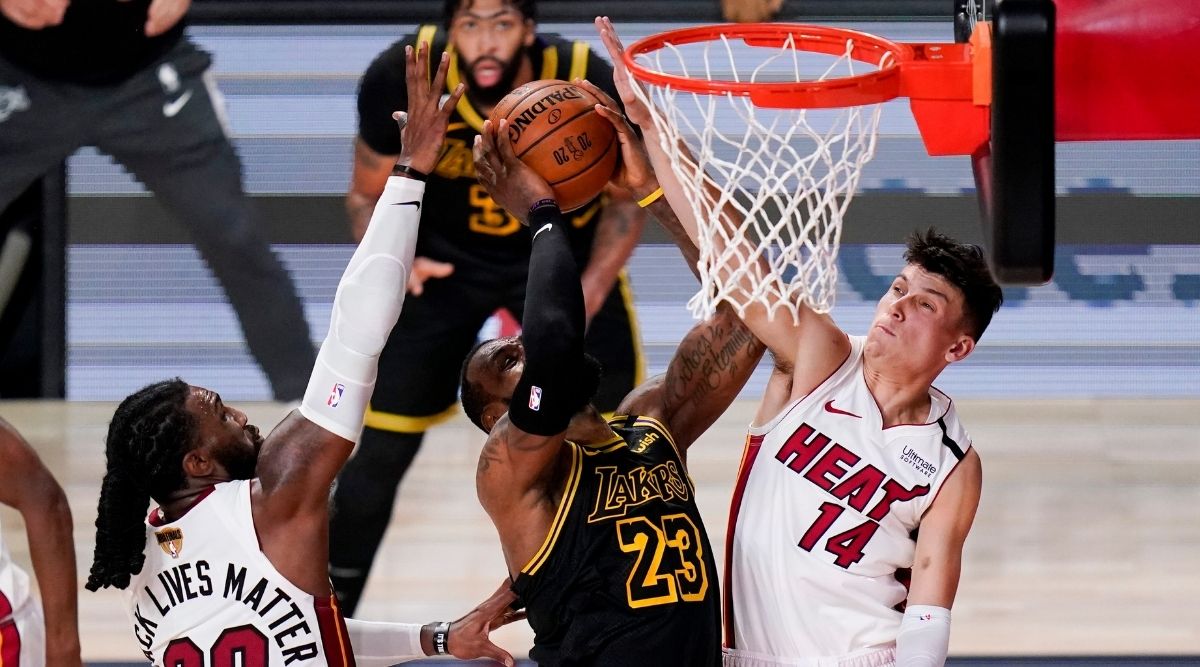 Rounding off our monthly countdown of top tipsters, last but not least comes those tipsters who ply their trade outside the two mainstream markets of horse racing and football.
Whatever your sporting interests and betting preferences, there's something for everyone's tastes among our shortlist of December's top-performing tipsters in alternative sports.
Just click on the links for more information about each tipster, and for details of any trial deals that are currently on offer...
8th Fade The Favorites - 73 tips, 9.8% ROI
Profit: £143.74 to £20 average stake
Featuring in these rankings for the second month running, Fade The Favorites covers every facet of US sport, with basketball and American football especially commanding his attention during their respective seasons. With eleven of his thirteen months on Tipstrr returning a profit, FTF clearly is a betting model of consistency, and while December's 9.8% yield did not quite match November's effort, the overall trend continues to one of sustained (and sustainable) growth..
7th MMA God - 127 tips, 9.9% ROI
Profit: £250.61 to £20 average stake
After finishing in sixth spot in October's Best New Tipster rankings, and then coming runner-up in this list in November, MMA God has continued his solid recent form to feature again among our top tipsters for December. This multi-sport service has earned an overall 27% ROI from over 100 boxing and MMA bets, but strangely it is in tennis and basketball that MMA God really shone last month. December saw a 88% win rate across all sports at average odds of around even money, yielding a 10% ROI to mark six straight months of ever-increasing growth.
6th Basket Tipster - 31 tips, 14.2% ROI
Profit: £88.23 to £20 average stake
Our basketball aficionado, Basket Tipster, has weathered the storm of a diifficult sporting year to finish with a flourish of three straight profitable months, culminating in December's tidy 14% ROI. His structured staking plan is crucial to his success, turning what might have been a poor month into one of lucrative gains, so if you follow this tipster remember to follow his staking plan to the letter if you want to get maximum value from his selections.
5th Wager Talk USA - 170 tips, 15.9% ROI
Profit: £536.85 to £20 average stake
An increase in tip volume has done little to dilute the quality of service from Wager Talk USA, whose even split between basketball and American football produced an even split in profits, with both yielding double-digit returns from almost 100 tips per sport. Whether it be the professional NBA or NFL or the NCAA college versions of both sports, WTUSA has them covered with his knowledge of the spread in Asian handicap and Over-Under betting, and December's 16% yield was his seventh profitable return in nine completed months during a lucrative 2020.
4th MMA Only - 35 tips, 17.4% ROI
Profit: £121.97 to £20 average stake
Six months on Tipstrr have meant six months of profit for MMA Only, with his members better off at the end of each month than they were at the beginning. Despite his name, MMA Only's main strength recently has been in basketball, where he produced an even more impressive yield of 26% last month, Relying on quality above quantity, his manageable quota of around one tip per day helps take the stress out of betting, and that stress is relieved further by a win rate that constantly hovers at 60% or above. 
3rd Gold Digger - 79 tips, 17.3% ROI
Profit: £273.84 to £20 average stake
If you like plenty of betting action coupled with a decent supply of winners at healthy odds, then Gold Digger should suit you nicely..Having shown his prowess in football in recent months, Gold Digger has shown the importance of versatility in a multi-sport service over the last few weeks. Indeed, his appearance in these rankings owes more to his expertise in ice hockey, which on its own earned a 15% yield in December, and along with profits gained in basketball, handball and esports, helped overcome a shortfall in football tips. A jack of all trades, indeed.
2nd iTennis - 37 tips, 24.6% ROI
Profit: £182.05 to £20 average stake
The end of the year normally signals the quietest part of the tennis season, but that hasn't stopped iTennis from producing the goods throughout December. His 37 selections represented a smaller volume than previous months, but that mattered little when he maintained a solid 62% win rate at average advised odds in excess of even money. You might not get rich on the £182 gained to £20 level stakes during December, but nevertheless that profit is better in the pockets of his members than in the bookmakers' Christmas fund!!
1st HighOddBet - 191 tips, 19.0% ROI
Profit: £720.62 to £20 average stake
What an end to the year it has been for the basketball tipster service of HighOddBet, who topped these rankings in October (29% ROI), was runner-up in November (29% again), and now has now been awarded top spot again with another impressive 19% return in December. That profit might be slightly less than the runner-up above, but he earned the accolade through his volume of selections and just the consistency of his service through the second half of 2020, and while a win rate of 29% might look modest at first glance, that all changes when you factor in his average advised odds of over 5/1. This basketball service has enjoyed month after month of relentless gains and his 9/10 profitable months on Tipstrr have seen no less than eight with profits in excess of 10%. A consistent and worthy winner.
Hopefully our countdown has shown enough to convince you that there is money to be made in even the most niche betting markets, and that we have tipsters to suit most sporting tastes.
Well done again to HighOddBet for his eye-catching achievements through December (and indeed through October and November before that), and we hope to see him and others featuring again in our Best Tipster rankings throughout 2021.