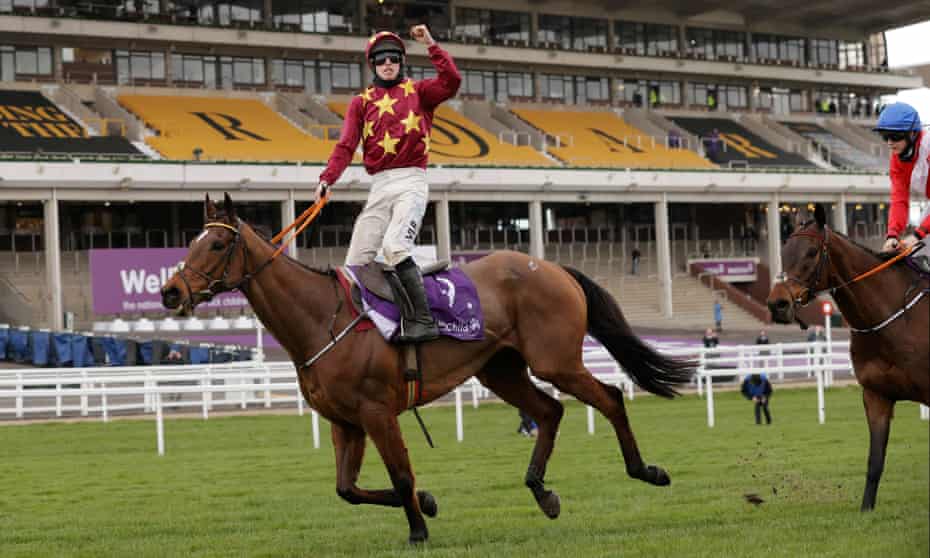 The Cheltenham Festival came and went in a whirlwind month of top quality horse racing action, giving some of our best services the chance to shine and make it on to our leaderboard of March's Best Horse Racing Tipsters.
With monthly profits ranging from an outstanding 48% up to a mouth-watering 171% ROI for our monthly winner, there's a vast array of in-form services for you to consider when looking to freshen or strengthen your tipster portfolio.
Just click on the links for more information about each tipster, and for details of any trial deals that are currently on offer.
Please note: If you have previously enjoyed a trial with a particular tipster, then you are no longer eligible for any trial period offered by the same service.
10th Parabola Bets - 147 tips, 51.9% ROI
Profit: £1456.48 to £20 average stakes
We kick off our high-quality top ten with Parabola Bets, whose race winner service might not suit everyone in terms of consistency, but whose performance in March is difficult to overlook. Most of his impressive 19% strike rate consisted of winners from the top of the market, but occasional forays into the lower half of the betting were rewarded with further successes at 10/1, 14/1 plus two 25/1 shots, including Heaven Help Us at Cheltenham. Nice work.
9th Improvers - 65 tips, 48.2% ROI
Profit: £626.60 to £20 average stake
In ninth place, Improvers is no stranger to these monthly rankings, and might have expected to have been in a higher position given his impressive monthly ROI. Since racing resumed post-lockdown last June, Improvers has enjoyed a run of constant growth, ending seven of the last nine months better off than he began them. March saw him boast a 31% win rate, and at average advised odds in excess of 5/1, those numbers combined to produce his impressive 48% yield.
8th OnTheNose - 29 tips, 52.3% ROI
Profit: £293.38 to £20 average stakes
A non-mover at number 8 in the Tipstrr hit parade, OnTheNose topped 2020's Best Horse Racing Tipster rankings, and has continued that form during the first quarter of 2021 (January's 19% ROI, February 25% ROI). Providing just one tip a day, invariably published the night before, leaves less margin for error than more prolific services, but six winners priced between 12/1 and 9/2 were more than enough to convert his 21% win rate into that impressive 52% yield.
Profit: £423.79 to £20 average stake
It hasn't taken Onyx long to find his feet on the Tipstrr platform, and just a month after featuring in our Best Newcomer rankings, he has made it onto our Best Horse Racing Tipster leaderboard. His first six months on the site have produced just one downward blip among five months of lucrative returns, crowned by March's 54% ROI which represents his best monthly return yet.
6th The Morning Tip - 30 tips, 60.8% ROI
Profit: £365.00 to £20 average stake
In sixth place we have The Morning Tip, who is another new face among our monthly top performers after catching the eye with a more-than-useful first six months on the Tipstrr platform. More selective than many of our more prolific services, this tipster's returns of seven winners from just thirty selections appears all the more impressive, especially at average advised odds of more than 6/1.
5th AG Tips - 85 tips, 52.8% ROI
Profit: £898.13 to £20 average stake
Another non-mover in our monthly list, AG Tips boasts a 52% ROI in March that actually far out-strips his 34% yield the previous month. Kicking off the month with back-to-back 9/1 winners didn't hurt, of course, but even more impressive is the fact that his 14 winners were backed up by no less than 29 eachway places from 85 selections, amounting to an amazing 50% strike rate for his each way selections making the frame. Add his daily tip previews and race reviews into the mix and you're looking at a well-rounded professional service.
4th Tip Tip Hooray - 33 tips, 112.9% ROI
Profit: £745.00 to £20 average stake
In fourth place, we offer three hearty cheers to Tip Tip Hooray, who offers a selective and eclectic mix of football and horse racing tips. Indeed, if his 24 horse racing selections during March were taken in isolation, then his monthly ROI would have been an astronomical 142%, courtesy of his five winners and two each way places. Certainly one to keep an eye on if you like a varied betting diet.
3rd WannaWin BM - 67 tips, 85.0% ROI
Profit: £1138.50 to £20 average stake
Anyone following WannaWin BM in recent months must think that betting on the horses is an easy game. This is WannaWin's fourth straight top-four finish in our monthly rankings after topping them in December (114% ROI), coming fourth in January (40%) and runner-up in February (60%). Now this professionally run service is back on the podium again with a whopping 85% yield in March, thanks to 17 winners at average odds nudging 7/1, and anyone who staked £20 on all of his selections since the beginning of December would now be around £3,500 better off. Those numbers don't lie!!
2nd The Banker - 81 tips, 103.9% ROI
Profit: £1683.19 to £20 average stake
While there's no such thing as a banker, you can at least bank of the fact that a selection from The Banker will usually give you a good run for your money. A familiar face in these monthly lists, March saw his profit line climb almost vertically as he picked out 15 tasty winners from his 81 selections at average advised odds of almost 10/1. Of course the fact that his last selection March eased home at 14/1 couldn't fail to put the icing on the monthly cake. If you like backing race winner tips at each way prices, then The Banker might just be right up your street.
1st Underdog Racing Tips - 87 tips, 171.1% ROI
Profit: £2977.13 to £20 average stake
Almost any of the tipsters listed above might have topped the rankings in a less lucrative month, but during March there was just no competing with the achievements of our monthly winner, Underdog Racing Tips. Just look at the advised prices of his ten winning tips - 50/1 (x2), 33/1, 28/1, 25/1, 22/1, 20/1 (x3), and 16/1. The fact that all of those tips went off with a lower SP highlights his eye for market value, and not many of his growing number of members will forget March 19th, when he landed three winners at 28/1, 25/1 and 20/1 in the space of just three hours. And that's not to mention a further seventeen each-way places at similar mouth-watering prices that have all combined to produce that phenomenal 171% yield for the month. Little wonder that Tipstrr users are flocking to join this popular service. 
Between them, our top ten horse racing tipsters yielded over £10,000 in monthly gains to level £20 stakes. Indeed, just the top three alone would have earned over £5.5k for anyone lucky enough to have followed their combined 234 selections throughout the month of March.
So, well done again to Underdog Racing Tips for topping such a competitive top ten, and well done also to the many other services who didn't feature this month, but who remain a valued part of our ever-expanding Tipstrr community.