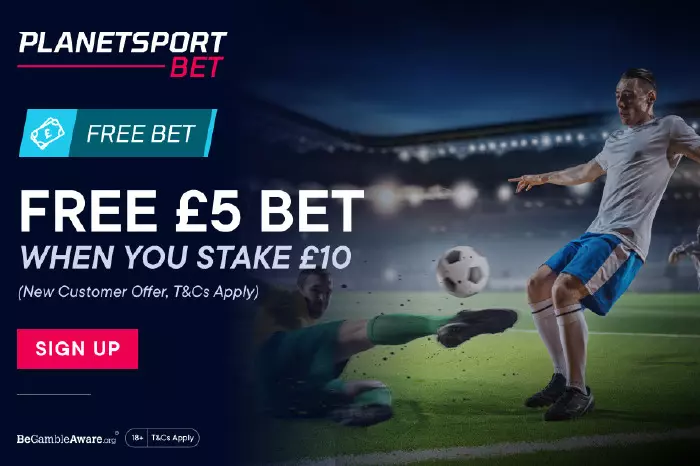 Betting companies are constantly examining new angles to try and attract new bettors to their services.
Bonuses have been proven for decades and are among the few ideas benefiting everybody involved. Usually, a bonus for any business will be weighted to their benefit, but casino and sports betting bonuses appeal to everybody, and they're unique.
Ultimately, a bonus benefits the operator because they can advertise their business to a new customer, allowing them to explore the full scope of their markets. Likewise, if you're a customer implementing a bonus code, you can place a bet for free or use the bonus to stretch your initial deposit.
Post-bonus benefits
Every sportsbook and casino company uses a bonus to attract new clientele. Since thousands of operators exist within the space, you need a solid, attractive bonus offer to simply exist on the same level as many of the top sportsbooks currently operating online.
One key factor is finding sportsbooks with a range of betting markets available. Bringing new gamblers on board with an attractive bonus is one advantage, but if the overall offering is limited and features a thin market for your favourite sports, then you'll likely move on to another provider with another bonus to see if they have a more appealing offer.
In addition to a substantial range of sportsbooks, you want to be able to find an operator that ticks a host of other boxes.
For instance, if you check out social media reviews and there are negative comments regarding the quality of customer service or lack of gaming quality, it would be advisable not to ignore what other users are saying.
It can be easy to get swept up by influencers or YouTubers advertising a product while masking it as a review.
Often, the best reviews are from impartial commenters who have used the service or bonus code and can give you a subjective opinion about the pros and cons of the operator.
How to maximise your use of bonuses
A fundamental way to optimise your bet is to take a few minutes to read through the conditions of the bonus offer.
As the market is so saturated, and the battleground to provide the best bonus is something that can be a make-or-break moment for many new providers, you will find that some bonuses are much more attractive on paper than others.
While these companies aren't practising the art of deception, and a sneaky twist of language in an advert and how to spot an outright scam are two entirely different things, you don't want to feel duped by an operator — even if you are signing up for free and getting a sports bet out of it.
It's rare to come across a gambling provider that will have a host of stipulations and promote a bonus that isn't beneficial. With so much competition out there and the ease at which you can find alternative competitors, it would be a counterproductive business approach to alienate new customers with misrepresentative bonuses from the offset.
Be sure to check the wording
However, some bonuses are often slightly too good to be true. That's not to say that these bonuses don't promise what is advertised, but there will be stipulations often detailed in the small print of the initial terms and conditions you agree to.
In most cases, there will be set wagering or play-through requirements, where you must place a certain number of bets before withdrawing any winnings from your bonus bet.
Sometimes, if a sports bonus is related to a particular game, specifics will be added within the terms and conditions.
For example, you can get attractive betting odds for current champions Manchester City to beat Luton at home in the Premier League, and it might seem fantastic on the face of it.
However, once you dig a little deeper beneath the surface, you will see that you can only bet £2 max on the game, and if the bet comes in, you can only use the proceeds on a specific sport or receive it as tokens that you can only use on that site.
Shopping around
The beauty of the internet is that we can access all these sites from the comfort of our homes, and we don't need to spend large amounts of cash to take advantage of bonuses either.
As long as you're a new customer who hasn't used the service before, an operator will open its doors and often provide you with a welcome bonus or promotional offer as a thank you for signing up for their services. However, that's not to say that you can't or shouldn't shop around.
If you're somebody who uses bonuses often to maximise the outcome of your bets, one of the best ways to utilise them is to shop around and use dozens.
Although some bettors might find this approach a little cluttered, potentially resulting in hundreds of emails from different providers, if you're able to shop around and study the best bonuses that can supplement your sports bet, you could end up taking advantage of hundreds of pounds worth of free bets.
Final words
Shopping around, checking the terms and conditions, and ensuring you don't spend too much time placing bets are the three most essential tools to have under your belt before you place a sports bet.
Optimising a bonus is a great way to stretch the value out of your bet, especially if you enjoy checking out different operators and finding out which one you prefer.
You can use a bonus to evaluate the aesthetic of a gambling website or app, their game selection or whether you like the feel of their design without actually spending a penny. Once you have examined the colour schemes and some of the other factors, the quality of the bonus could be the cherry on the cake.
Operators understand this, which is why they spend so much time and money designing bonuses that help them stand out. As a customer, provided you know what to look for, bonuses can enhance your gaming and betting.